Due to issue with the "Not Another Anime Reference" Solo Event, we will be disabling the event for the time being. We will return the event at a future date when the issues have been resolved. We apologize for the inconvenience.
**BANQUET EVENT PSA**
To fully participate in the upcoming Banquet's Alliance Event you will need to be in your alliance for 14 days prior to the event's start date on December 20th. That means, stay in your alliance from December 6th onwards to enjoy all there is to offer in the Banquet event.
iPhone 15 control issues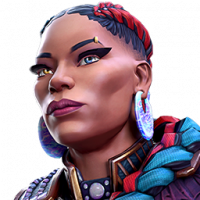 Droolious_Caesar
Posts: 2
★
I recently upgraded to an iPhone 15 pro max and I am finding that when I am attempting to block or parry, the character dashes forward/performs a medium attack. On occasion it will cause me to dash back. It is inconsistent but it seems that when holding block and the screen moves past where I am holding block the game interprets it as a dash. I can play a lot of rounds with no issue and then it will happen over and over causing many lost fights. Anyone else having this issue? I've reset the phone, uninstalled and reinstalled the game. Any suggestions or is this something that will need to be addressed in a future update?