Summoners, due to a technical issue, this week's series of Alliance Quests will be cancelled at 4pm PT. There will not be any Rewards for this series. The next series of Alliance Quests will start on April 18 at 12pm PT. We will be assessing the impact on Alliances and compensating accordingly, as well as returning Alliance Tickets.
Is anyone else controls acting up?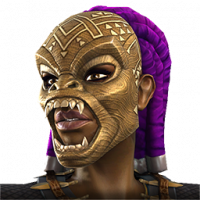 CupcakesAndLoveForAll
Posts: 6
Am I the only one or does it seem like my character movements do not correspond with my actions on the screen. Like I will block then all of a sudden I stop blocking like WTF I can't be spending money on the game and I can't afford for my people to die in aw and aq. It just messes up so much and gets really frustrating. Someone else respond asap pls.