UPDATE: A new Hotfix (v32.2.3) is now being released to address this issue. Please keep an eye on your App Store for this update to address the below issue.
We are currently experiencing an Error when Summoners view a Champion's Synergies while in the Champion Selection screen in Arenas and Duels. We are aware of this issue and are working on a Hotfix to address it. In the meantime, please avoid using the synergy menu to prevent this error and crash. We apologize for this inconvenience. Updates will be posted here:
https://forums.playcontestofchampions.com/en/discussion/293506/error-when-looking-at-synergies-from-champion-selection-screen
QUICKSILVER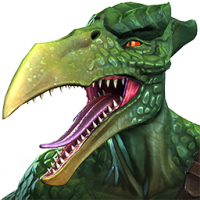 Cosmos_2002
Posts: 137
★
Quicksilver

High critical rate
Medium critical damage.
Low block proficiency.
Low health.
High base attack.

Shrug off non damaging debuffs 65% faster.

Dashing towards the opponent:
All incoming attacks MISS
Dash attacks deal upto 180% incresed attack based on stored power.
If you intercept your opponent using a special attack, the entire special gets the attack bonus.
Opponent cannot evade these attacks.

Special attacks:Sonic Boom
60% to stun for 2.5 seconds on SP1
80% chance on SP2
100% chance on SP3

When attacked
Upto 15% chance to auto block based on stored power. Doesn't trigger parry.

When attacked by a special attack
Flat +66% chance to MISS based on stored power.

SIGNATURE ABILITY

Sonic Boom(Special Attacks) inflicts a 7 second concussion, reducing enemy ability accuracy by 75%.
Concussion can activate even if the opponent's blocking.
Flat+24% to evade special attacks as long as the opponent has a concussion.
Opponents under a concussion have upto 81% reduced power gain based on how long a concussion has been active, reaching the maximum bonus after 21 seconds.

Synergies
15% increased power gain while opponent has a concussion.
Special attacks have a 60% to ignore evade.
Gain +30% attack rating on dash attacks.