Compensation for the Issues that we experienced on November 8th and the rewards that were unable to be claimed due to those issues are being sent out via in-game mail on November 15. Alliance War season rewards will be sent out on approximately November 20. Leaving your Alliance prior to this will result in missing out on your season rewards.
Are any of my 5* worth ranking further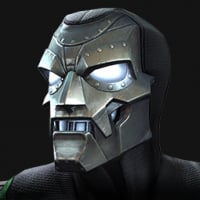 Macdoc
Posts: 26
★
I'm averaging a 5* pull every 6 weeks or so and just pulled CA. With 6* now in the game I do want to work of my 5* roster but want to make sure I invest my t4cc wisely.

Should i continue to wait for what are said to be top champs or do one (or more) of these deserve some love.

Thanks for any input.