**HOTFIX AND GOODIES**
Our latest Hotfix is now live for both iOS and Android! Please manually update your game. Additionally, because of the bugs' impact on energy refill consumption, we have provided summoners with Energy Refills and a few other items to assist in the Contest! Sign in and check your messages now to claim yours!
How would you feel if you were kicked an hour before AW Season 1 Rewards came out?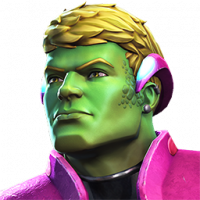 Average_Player
Posts: 80
★
You were in the alliance the entire season, and stayed up endless nights, pouring your blood and sweat into the game.... Spent real money to help the alliance, and you get kicked right before the rewards were delivered... How would you feel, and do you think Kabam should have a system in place to prevent this from happening (give rewards even if you get kicked).