Alliance War Season Rewards for Season 13 have now been distributed. Compensation for individual Wars will be sent later today (Nov 20). You can leave your alliance and still receive the individual Wars Compensation. We are also investigating an issue with Champions stuck in AQ. At the moment Days 1-4 of Honor Rewards have been paid out, Day 5 and full Rewards are still coming!
The demise of Dormammu and mutilation of mystic defenders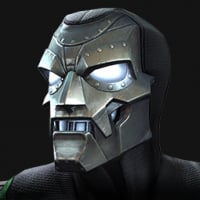 on5l4uh72017
Posts: 30
★
Hi there,

I would like to start to complimenting your continued use of the beta system. Sadly I wasn't invited this time but I still appreciate it.

Moving on to my reason for posting. After I completed Act 5 100%, I was ecstatic to have a Generic 5* Awakening Gem. A few weeks earlier I had gotten a 5* Dormammu and after lengthy discussions we agreed he would benefit the alliance tremendously as a defender. I proceeded to rank him to rank 4 and use my generic awakening gem and a handful of sig stones.

Fast forward back to today, and it looks like the reasons for ranking my Dormammu no longer apply of the changes being showcased in the beta test are implemented. He will become a useless defender, and his signature ability in particular will be affected beyond belief.

If these changes go live, I will have completely wasted my generic gem and 4 very rare t2a. Please consider giving players rank down tickets and the option to "unawaken" a champion to rectify this.

Yours faithfully,

On5l4ugh7

P.s don't forget to address the 2* debacle
This discussion has been closed.