Summoners, there was an issue with Alliance War matchmaking today preventing Alliances from being able to match with others. As a result, this upcoming war will be cancelled. There should be no detrimental effect to any Alliance's Season performance, and we will be reducing the Alliance War Season Rewards Participation minimum to 4 Wars. We apologize for this inconvenience.
Fairness and war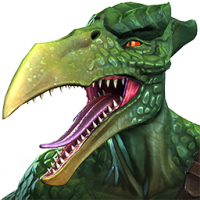 SKOutsider
Posts: 117
★★
Recently my alliance has encountered several piloting alliances, as well as a player who is either the best player in the universe and defies logic or used hacks.

I've seen more of these types of things as we close in on the top bracket of plat 3 and we almost hit plat 2.

Kabam 'punished ' both of these alliances recently by dropping their war rating, yet they ruined our experience and dropped us down far enough to potentially lose out on plat 2 rewards.

Our alliance lost out to known cheaters and we can't get our rating higher without legit fights, even though the cheating alliances were 'punished'.

The alliances involved were about to hit/ hit plat 2 and were dropped down far enough in plat 3 that it's unlikely that they can get into plat 2, yet they would have earned plat 3 rewards without cheating and so how does this feel like much of a punishment?

They might have been using the following tactics throughout wars and cost many people their chances at pushing higher up and yet they still get some nice rewards.

The alliances that were cheated out of a win will lose out on potentially higher rewards due to alliances like these and though I like that they were punished, it's clear that these slaps on the wrist fall drastically short of a punishment.

Our alliance was robbed and Kabam won't replace lost points for those cheated but 'punish' the cheaters.

I'd like to ask the community whether you all think that there should be far, far harsher punishments for cheating alliances and also if Kabam should look at alliances that fought against cheating alliances and should have points added due to the circumstances.