Kabam, Would you give us an update (daily or every other day)?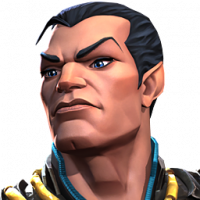 botonox03
Posts: 22
★
@Kabam Zibiit
@Kabam Miike
@Kabam Vydious
,
Given that the current state of the game is, lets say, not in the greatest shape, I feel like there needs to be a daily update on the progress being made, or at least every other day. This was very informative when 12.0 and the changes were being tinkered with, and I think that the community would very much appreciate the beginning of a blog talking to the community about what is happening (thus, creating the transparency everyone is calling for). A few things that I can think of that would be a great icebreaker for a blog and update, would be:
iOS overheating issues and current state of a fix
AW Season 3 update
AQ tier fix and rollout of new milestone system
implementation of an actual beta program (for more than just a few people)
Updates on bug fixes
Weekly Q/A session (maybe more of questions are submitted and you answer them)
This is something that the community needs at this point in the state of the game. It's something that you as a company need to go back to in order to develop trust and bring transparency to the community, which is something all players want to see more frequently.