**HOTFIX AND GOODIES**
Our latest Hotfix is now live for both iOS and Android! Please manually update your game. Additionally, because of the bugs' impact on energy refill consumption, we have provided summoners with Energy Refills and a few other items to assist in the Contest! Sign in and check your messages now to claim yours!
Awakening gem costs 350 more units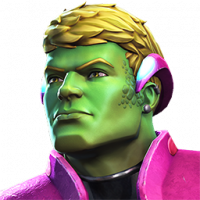 TKRowling
Posts: 17
You would think Kabam wouldn't want to further anger the community, while our phones are spontaneously combusting, but here we are. In January they issued this 4* awakening offer for 850 units and now it's back for 1,200 units. Why the increase? Have 4*s gotten more valuable since January? C'mon, Kabam. We deserve better and you should be better.