So, I'm not saying it's rigged, but...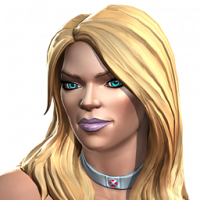 SDP
Posts: 1,618
★★★★
Disclaimer, I have an awakened Blade, and I pulled 5* Stark Spidey and Killmonger from the cinematic crystals.

I decided to save for a couple weeks. Had 7 4 stars, 40 PHCs, etc. A nice little pile.

I'm opening my first 6* on Tuesday.

I was just thinking philosophically about this. I've been thinking for the last few days that there is no way I'm not pulling a Colossus, Falcon, or Groot if I open a featured 5*. This is not logical, but a gambler's mind goes to these places.

I decided to go for it, and pulled....Groot. I calculated a 42% chance of being really happy with my pull, and 62.5% chance of being ok with it.

How many times have you thought to yourself, "I'm for sure pulling a Void or Medusa. I feel it." And then you did?

On the contrary, how many times have you thought, "I'm going to get Groot'ed all over my face." and then it happened?

I understand the odds, and I'm just attempting to be funny about the horrendous pull, but it certainly is interesting that you can debate about the odds and all that with yourself, and feel you will get the worst possible champ in the game, and then actually do. But, it is rarely the opposite.

Then again, I pulled a 5* Stark Spidey from the 20% legendary cinematic crystal. So, I know my brain is just playing tricks on me.

Huge swings.

My last few basic/featured pulls are

KK
OG Cap
Magneto
Groot

Mostly, I'm just bored. Ha. Tell me your bad beat stories.