October's Log-in Calendar; T4CC is nice, 5☆ shards ... err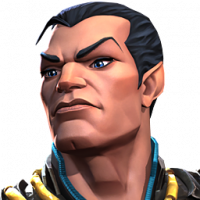 winterthur
Posts: 4,616
★★★★
October's Log-In Calendar

Last but not least, we have made some special changes to the October Log-In calendar. We've added a Tier 4 Class Catalyst, some 5* shards, and have extended the Calendar by a few days. One thing that is very important for Summoners to note, is that the October calendar will not have a grace period - this is due to the addition of the extra days. So make sure that you are on top of those logins every day, for the month of October!
Thanks for T4CC! 5☆ shards is also free but I am unsure why I am less excited. If it was not included, I will be happier. I see greed building up. Sigh ...