UPDATE: A new Hotfix (v32.2.3) is now being released to address this issue. Please keep an eye on your App Store for this update to address the below issue.
We are currently experiencing an Error when Summoners view a Champion's Synergies while in the Champion Selection screen in Arenas and Duels. We are aware of this issue and are working on a Hotfix to address it. In the meantime, please avoid using the synergy menu to prevent this error and crash. We apologize for this inconvenience. Updates will be posted here:
https://forums.playcontestofchampions.com/en/discussion/293506/error-when-looking-at-synergies-from-champion-selection-screen
OG Vision Synthesis [edited for clarity]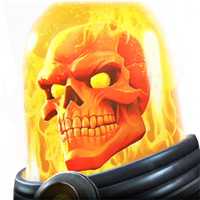 SunilDarur
Posts: 50
★
@Kabam Miike
@Kabam Wolf
@Kabam Lyra
@Kabam Vydious
We are paying 100s of dollars and thousands of units to get OG Vision just because of his Synthesis. A 4 star of vision is better than a 5 star coz 5 star OG Vision doesnot Synthesis well. He has to be 200 sig level to get 50%. Tats crazy. Getting 5 star to max sig is not a joke tat you can make and laugh at us.
Why 5 star Hyperion sig is better than 4 star coz 5 star should be powerful than 4 star. Similarly even 5 star OG Vision should get more power than a 4 star. Also he is not Synthesized well at the start of the fight. It's like peanut sized power pain. Why do you sell such a champ for so much money as nerd him. Plz fix him, plz respect atleast for the money you earned from all of us to buy him.
Post edited by Kabam Porkchop on
This discussion has been closed.