**UPDATE**
We are currently working to fix a known issue regarding Alliance Prestige. With the introduction of Relics, Summoner Prestige is now the average PI of your Top 5 Champions and the average PI of your Top 5 Relics (regardless of which Champion they are attached to) combined.

Today we pushed a fix that will allow for proper reward calculations in Alliance Quests. However, the display for Alliance Prestige will not be accurate and does not include Relic Prestige. This is a display issue only.

**KNOWN ISSUE**
Some items are displaying erroneous star ratings. This seems to be happening most on items where typically there are no star ratings. We have found the cause for the issue and it will be resolved, targeting mid-late next week.
Why we never talked about the fact -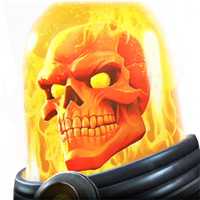 rockykoston
Posts: 1,213
★★★
- that with the latest update even Archangel's heavy is unable to bypass Mordo's astral evade. Incidentally, he has been doing that since the release.

So, all in all -
1) Archangel stun is no longer passive
2) Drax does not bypass astral evade/ evade champs
3) Archangel does not bypass astral evade.

What is up with all this?
I , honestly don't care that old champs are being buffed, but I do care that old champs are being de-commissioned slowly, even if its bit by bit. I will still use my AA and Drax, because they are still awesome, but why?