Tips For Collector (hope this helps)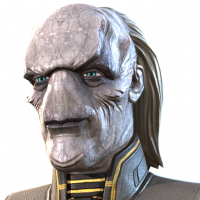 Ghostboytjie
Posts: 595
★★★
First off i would say the path to take for first clear then the type of champs that will cost to 1 teamrevive a run . Or less.

THE PATH : Take the kang to fight and teleport to angela then fight Gwenpool. After that take the path with venom , gamora , voodoo etc.

The champs...

LUKE CAGE - Gets indestructable when hit. So do 4 hit combo but end in a light attack and immediatly hold block. Then let collector do his heavy then hit and Repeat this and collector will not do specials untill sp3 for Cage to tank it.

KILLMONGER - Same as Luke cage but just do a sp2 before collector does sp3.

MORDO -When duped he gets energy resistance and all collector hits are energy. He can block collectors unblockable specials. Just do sp3 to get lucky with a regen or 2.

HULK PAIRED WITH THOR RAG - Hulk basicly gets indestructable for u to get more damage on collector

MAGIK - Use a mystic boost for sp2 to get more power when using sp2 then u can almost insta power drain collector whole time.

SPARKY - Spiderman has the ability to evade specials. Its all based on luck if u wanna use him.

NIGHTCRAWLER - Use his special 1 before collector does specials then just swipe back. He will evade his specials.

DOCTER VOODOO - He gets energy resistance when blocking. If u play him right u can get collector to 50% hp. Thats when his specials are unblockable.

THOR - U can get decent amount of damage of him before he dies.

WINTER SOLDIER PAIRED WITH KILLKONGER SYNERGY - If its a 5* Killmonger you get 5% attack each hit for soldier till max of 100 hits. My soldier does 4k bleed on 100 hits as 6* so u can do a bit of damage.

DAREDEVIL CLASSIC - High sig means u have 100% chance to evade collectors specials.

SCARELT WITCH - When on high sig u must just get lucky enough to power lock and drain collector.

VISION CLASSIC - When duped he can get a bar of power and u can get collector power drainee a lot. U can do the 4 hit combo like luke cage here and when collector has enough power do a 5 hit combo and do sp2 to power drain all his power.

Thats all i tried and can think of. I used 1 team revive per path on collector.
When i tried more ill be sure to post this. But for now i hope u guys can benefit out of this.