Alliance War Season Rewards for Season 13 have now been distributed. Compensation for individual Wars will be sent later today (Nov 20). You can leave your alliance and still receive the individual Wars Compensation. We are also investigating an issue with Champions stuck in AQ. At the moment Days 1-4 of Honor Rewards have been paid out, Day 5 and full Rewards are still coming!
Mistake in Offer?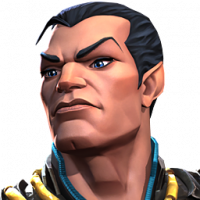 Doomsfist79
Posts: 349
★★
I just completed this quest.. and received the following offer.. I don't have an issue with the price listed.. my question.. the price that is listed as original price with the strike though.. is that accurate?
I realize it might be different for digital goods.. but know it's illegal irl to raise the price of a product and then display a "sale" price which is actually the initial price of the product. I know this used to be common by retailers.. but after the class action lawsuit in 2013 retailers that get caught now.. usually have a hefty fine to pay.