content creator program application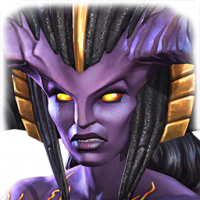 Cmashc
Posts: 27
Content Creator
Hello,
I am writing in regards of the content creator program.
I started to make champion spotlights and deep guides how to use them.
The guids are in German I might add english videos later.
There are some videos without any narration so if anybody wana check it out hope you like it.
I am not sure if you still adding more people to the program but I applied to a German mod already about 4 Month ago and as I see she left Kabam now.
Can anybody just let me know how I now could apply for it or at least comment on the post so maybe Mike would notice it.
https://www.youtube.com/channel/UCQ2EF9ShJG3rb1vSSsS-f1A/videos
looking forward to hear some feedback