Awakening Gems: To Sit or Not To Sit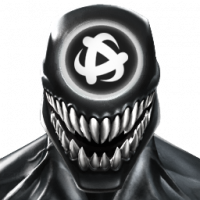 CoachDitka
Posts: 14
I've got 5* mutant and science awakening gems that I'm sitting on, waiting for a better champ.

Like many others, I've posted polls asking whether I should use them on some of my current champs (e.g. Iceman R3, Sabertooth, Red Hulk R4, G Hulk), and people who voted generally suggested I wait.

I fully understand the approach that awakening gems are fairly rare resources that should be saved to get the most bang for the buck.

However, who knows when I'll get Void, CAIW, or Omega Red? I could pull them next week, or more likely it could be months. I might have another awakening gem by that time. Meanwhile I could get some good use out of my awakened Iceman, or the RHulk I sometimes use for quests or AW would be even better.

I haven't decided whether or not to sit on my awakening gems, but I'm curious to hear others' approach to awakening gems. Get some good use out of them with the champs I have, or wait what could be months and months for a "worthwhile" champ?