Something terrible has happened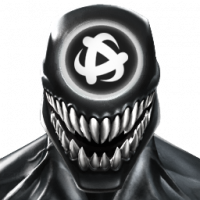 chunkyb
Posts: 1,432
Content Creator
Yes, Lil Steve was pretending to be Stephanie. Yes, he was staying with me, happily. No, I did not SELL my friend for a measly bit of gold and a dumb title. Yes he did bite some basketballs when he got frustrated during games at school, but those were all paid for in the end.
Lil Steve didn't hurt anyone... Once he kinda calmed down. Cap and Tony helped a ton with that. Since Halloween when he was forced into hiding by THREATS against him, Cap and Tony have had to get very creative with their visits. You really haven't lived until you've seen Tony trying to walk in heels after a night of drinking.
But Lil Steve just hung out. He didn't fight anymore. He didn't help me out in the Battlerealm. He was just there, being cool.
Now, I'd like to report a kidnapping. Lil Steve didn't come downstairs for breakfast today and when I went up to wake him, I found this.
At this point, I'm ready to go full John Wick. I demand assistance in tracking down his kidnapper. This is a travesty.
Miike
Vydious
Ahab
Etc etc etc
Lil Steve needs you.