Quality of Life Changes 2019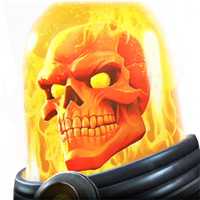 JohnLocke117
Posts: 446
★★★
I would like to suggest some small tweaks and changes in mcoc which I believe won't be game-breaking and would make our life easier cause a few things can be a headache sometimes. Let's Go!!!


1. Request Help for all champs in Arena at once. No one likes to spend like an hour requesting help for all after a long grind (ignoring the numerous connection issues).

2. A Help All button for alliance help.

3. Selling ISO and items directly from the stash without claiming

4. Prestige should be indicated in the summoner profile

5. Option to restart a quest without exiting and entering again (believe me, with the current connection issues, it takes a lotta time)

6. Allow to use multiple boosts without resetting to the top. With some boosts having a short life span, this really feels to be addressed.

7. An option to pop more than 10 crystals at a time, say 25 or so. At the current state of the game, it's not very hard to hoard massive numbers of lower end crystals, PHCs, 3*s and even 4*s, AQ crystals, T4CC (Really painful to spend 10 minutes in just popping these). An option to pop more crystals at a time would be really great.



Some other "not-so-necessary-but-helpful" changes (Just to save those extra few minutes)

8. Option to view rewards of individual quests without entering or while stuck in another quest.

9. Option to view the total number of carb. and stony cores required for an individual mastery.

"Just-because-why-not" changes :

10. An option to view the total amount of DOT in "Percentage of base attack"
Like a champion has 500 base attack and causes a bleed of 1000 pts. on sp1. Thus it will be shown as 200% of the base attack.


Feel free to add your own thoughts down below.