New Match-making is appalling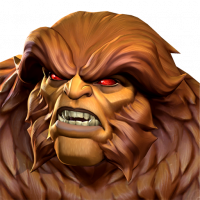 Viclap
Posts: 32
★
We are a 21m rated Australian Alliance that has worked super hard to make Platinum 2 the last three seasons.

Wars were always close and hard fought.

This season, since the new match-making has come into play, 4/7 matches have been against opponents rated 25m+, with three of them clearly Platinum 1/Masters alliances that have been moving in and out of shells.

These match ups are ridiculous.

To make matters worse, our war start time THAT IS FORCED ON US is now 5am.

Why would we want our wars to start 5am?!?!?? So our players can't even wake up to finish off paths?!??

The changes you've made - like all your changes - are ill conceived and not thought out properly.

We'll be writing this season off. Maybe all war seasons, for that matter, until some sense and fairness prevails again.