Rewards that were unable to be claimed due to issues on November 8 are being sent out via in-game mail on November 15. Alliance War season rewards will be sent out on approximately November 20. Leaving your Alliance prior to this will result in missing out on your season rewards. General compensation for issues related to the game downtime are still being evaluated and will be sent at a later date.
AW Tier and Nodes not matching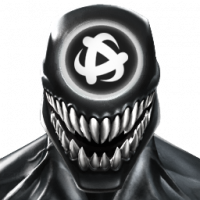 Buffalax
Posts: 36
★
The last 2 wars our Tier on the overview screen and our nodes haven't matched. Last war claimed we were in tier 5, but our nodes for the first minis were not buffed. It ended up being Tier 6, and lost by the skin of our teeth. This war, it claims we are Tier 6, but we have the buffed nodes as minis like it is a Tier 5 Map. We shouldn't have gone up a Tier on a loss, but we have to use our Tier 5 Defense just in case. If it ends up changing to T6, we wasted our KM on Node 29 instead of a mini. How can we know where to place defenders when given conflicting data like this?