Summoners, the Necrosword Crystals (the crystals in the Knull Cavalier Preview Bundle) currently have a higher than intended drop rate of 6-Star Champions.

We will be leaving the crystals as is for the time being, but will be correcting the drop rates before Knull receives his official release on October 28th. To ensure that this does not affect anybody that purchased this preview bundle, we will be auto-opening these crystals before that date, but this means you will not see what you received. To avoid any confusion, please open your crystals yourself ASAP.
veterans bracket reality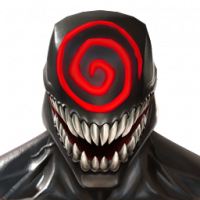 Arondight
Posts: 125
★
Well, today intermediate bracket ended. What usually nets me a top 100 finish in four star featured arena got me top 60-100% so the honeymoon period is over and reality has set in. I work as a healthcare professional that just doesn't have the time to invest to keep getting at least above top 60%. I'm sure this is the dilemma many of you faced coming into the veterans bracket. I am grateful for being in the beginner and intermediate bracket to help get my account on a more level playing field with those who have been playing awhile. With all of that in mind though, I feel a bit dissapointed that I can't reap those benefits now. Which brings me to my question, what keeps you playing the game post-intermediate bracket? What is your source of enjoyment in contest of champions? Hoping to see some friendly responces from people in similar positions. Thanks in advance!