We are currently experiencing an issue causing a delay in delivery of Summoner Advancement, the Alliance Quest event, and other 3-Day X-Men use event. We are working to resolve this, but it will likely take a few days. We will ensure that these rewards are delivered to affected Alliances. Please do not change Alliances until your rewards are delivered.
The Infinite Refresh of CN region Negative Space Discussion [Merged Threads]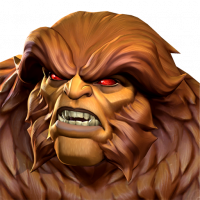 kimkingo
Posts: 37
The Infinite Refresh of CN Region Negative Space. Is this reasonable? Many alliances have been broken up. Many players do not have AW and AQ to play.What are you doing,Kabam?
Post edited by Kabam Dijon on
This discussion has been closed.