Summoners, due to a technical issue, this week's series of Alliance Quests will be cancelled at 4pm PT. There will not be any Rewards for this series. The next series of Alliance Quests will start on April 18 at 12pm PT. We will be assessing the impact on Alliances and compensating accordingly, as well as returning Alliance Tickets.
More purposes for gold?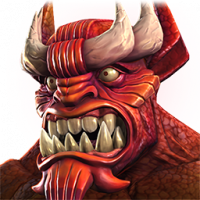 Wodiman
Posts: 29
★
I would personally like to see more uses for gold beyond rank ups. Even if it's just normal quest potions/revives. For those of us trying to push higher tiers but not whaling out or playing 20 hours a day the bigger rank ups only come every couple months. Ie: 5/65 6*r2. Before long gold will become a commodity you don't want. I'm already at the point of dissapointment everytime I open a arena Crystal and see gold. Especially after yesterday opening 200k bchips worth and relieving 0 units.