Ebony maw tips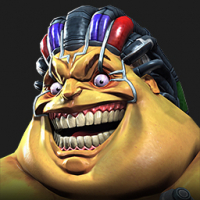 Duck_of_Doom
Posts: 139
★
I dont have a video but wasp works pretty good for ebony maw.
She has class advantage so no misses on guaranteed crits.
Her MLLLH combo makes her heavy a guaranteed crit and breaks his focus.
Also for the EQ boss on 3.1 if you stick to her MLLLH combo you wont trigger the node for the same ended combo makes guaranteed crit.
I know this is kinda late but I hope it helps some of you guys who have a decent wasp.