Compensation for the Issues that we experienced on November 8th and the rewards that were unable to be claimed due to those issues are being sent out via in-game mail on November 15. Alliance War season rewards will be sent out on approximately November 20. Leaving your Alliance prior to this will result in missing out on your season rewards.
Tier 1 war victory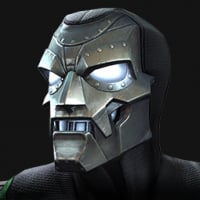 Eddins
Posts: 57
★
Just squeaked out a war win in tier 1. It was a a very close war. Lots a potions and boosts used. But it was all worth it after I opened the legendary "War Victory Crystal".
Kabam blessed me with 1.... Let me repeat, one (1) 4* tech signature stone. How in TF have these crystals not been buffed? These crystals are years out of date. They are straight garbage. I'd rather lick a toilet seat than open another one of these pathetic crystals.
Anyways guys... have a great Memorial Day weekend.