Earlier today, there was an issue where Summoners that logged on shortly after the Login Calendar switched over for the day didn't receive the Cosmic Ghost Rider login crystal. We've fixed the issue for players receiving the crystal now but will have to collect data and send out the crystal to all players that didn't receive it next week. We apologize for this inconvenience and look forward to making it right for you all.
Fix 6.2.6 Champion Boss final 10 percent?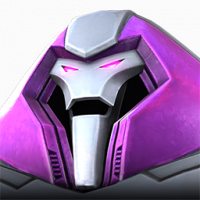 Adman0726
Posts: 44
★
Is it me or do you need to be an absolute ninja to succeed in playing this game in 6.2.6? The final 10 percent of champion boss I cannot complete even with capiw because Champion crushes you when blocking (and my dexterity is not perfect)... I get it, kabam likes challenging people but if 99 percent of players can't get to act 6.3 they will lose big $ because they will have no spenders and people will give up. I also find it timely and frustrating you do entire chapter and the final 10 percent of 1 boss is crushing. Agree or disagree? Solutions?

I propose the indestructible charges are permanently removed each time regardless of death. I am done (no choice cause I cannot win) until changes are made to the node.