Compensation for the Issues that we experienced on November 8th and the rewards that were unable to be claimed due to those issues are being sent out via in-game mail on November 15. Alliance War season rewards will be sent out on approximately November 20. Leaving your Alliance prior to this will result in missing out on your season rewards.
About the refund policy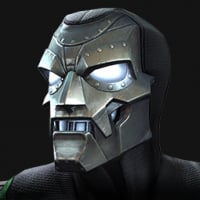 Cayko
Posts: 102
★
The thing is you don't reimburs people for the **** YOU cost them. It's all from hazy phrasings, inconsistent phrasings, bugs etc and what not. If you were legit with that alot of people wouldn't have to refund but you just leave em with the only option to buy their own stuff back which you cost them. Ofcourse they'll refund that.

They have gotten those refunds cuz payment method, with a cash pool held by the middle man (apple, google) is to ensure that all trades are accordingly. In alot of instances the middle man (apple, google) hasn't agreed with your bad ways with customers.

Now you're literally saying "if we can't push you around we won't allow you to buy anything".

That's applying pressure, or leverage, in this middle man system, trying to tamper with it. What does the middle man (apple, google) say about that? If I'm not mistaken your game is dependant on their platforms.

Remember, alot of the refunds that went down was cause by you, making people feel the need to take something back.