Dungeon Griefing Needs A Fix!!!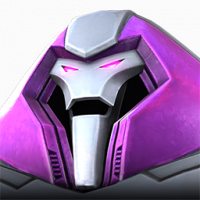 KerayZ
Posts: 220
★★★
When you cue up for dungeons with "Find A Partner" we have people who do not even meet the minimum requirements for the dungeon being able to cue. This means you are most likely expecting failure in completion of the dungeons. Personally I still feel dungeons are important and the crystals are worth grinding for since you get to target specific champions into your roster. Compared to the basic 5* and the new featured crystals this is still a great way to obtain good 5*'s to help people clear content if you are lucky.
The way the current system works you are thrown into Room 1 of the dungeon without seeing their champions first. You cant even discuss the lanes you'll be taking and therefore you have to build your team around handling either lane. This limits your team choices but you gotta get them done so you cue up.
As of now you can cue up and not even meet the minimum requirements for the dungeon. This simply wastes time and also puts your champions on a 4 day cooldown. Essentially this is a griefing system being abused. I can literally cue up with 4* 4/40 champs for dungeon 7. I have literally no chance of getting far but the game allows it. If you do not meet the minimum requirements you should not be able to cue for that dungeon. That simple. Yet they can. Horrible experience.
The way the "find a partner" system is designed I strongly believe that room 1 of any dungeon should be a free-for-all. You can then decide if you want to even play with the person and advance to the next room. If you choose to move on to room 2 with the other player then at that point your champions should be locked and put on refresh cooldown of 4 days.
The only other solution would be to have the person join your lobby after you hit "find a partner" rather then being thrown into room 1 with them right away. I highly doubt this can be done with the current system being coded and created to join right into the room so I believe the first solution of room 1 free-for-all is the only proper fix.
Regardless this has to be fixed and lets take a look at why;
4* 3/30 champions clearly show not being able to cue for Dungeon 7(thank god)
4* 4/40s are STILL able to cue for Dungeon 7! Guarunteed fail....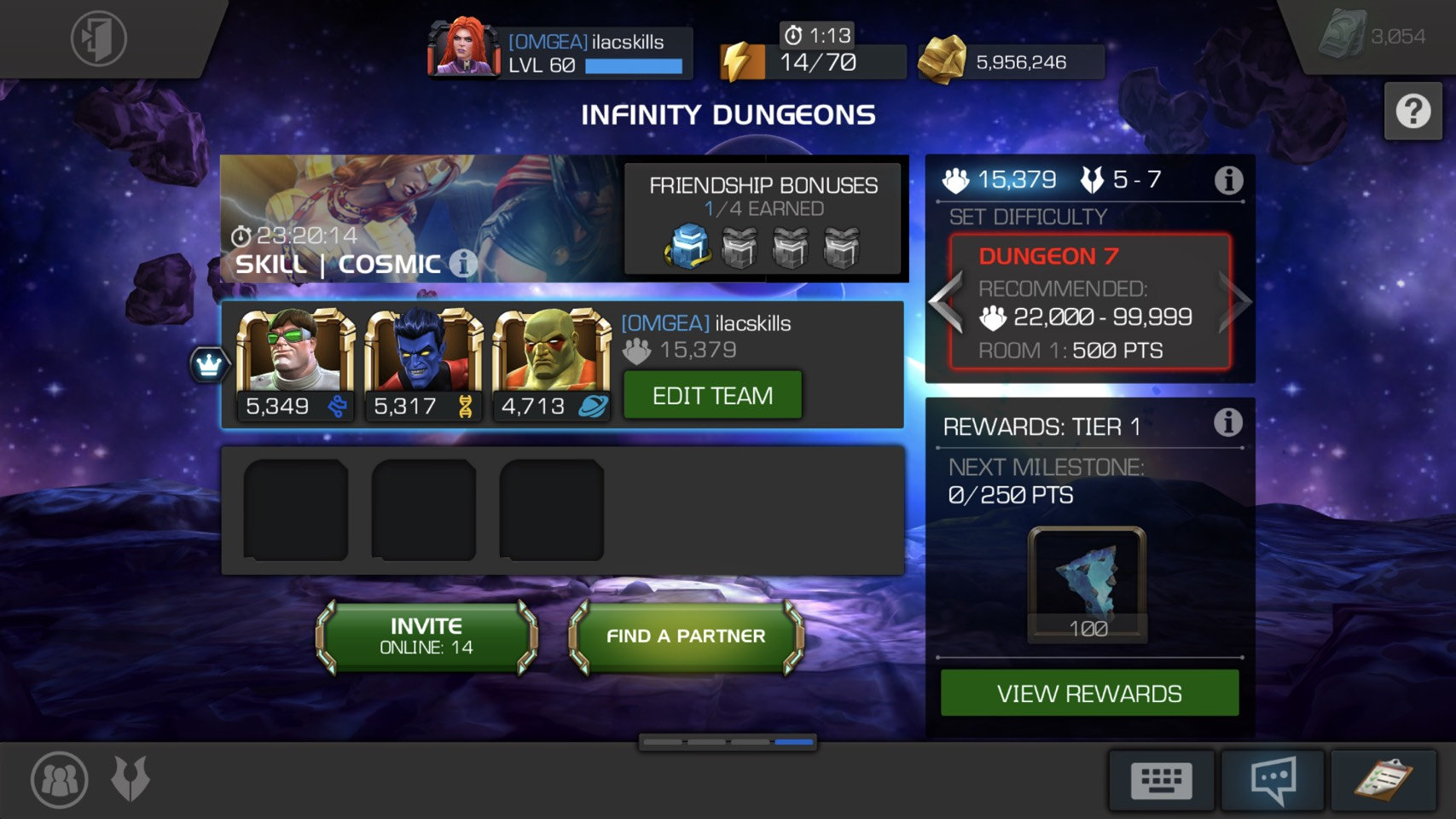 Even when the requirements are met with a 5* defeat is still in the air(this person lost all 3 champs room 1)
So as you can see there is a problem. This system can be abused and we should be allowed to have the choice of dipping out in room 1 to counteract against this griefing.
@Kabam Miike
@Kabam Zibiit
@Kabam Lyra