Revaluating bringing back rank down tickets.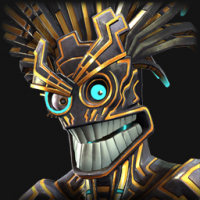 Juggling3
Posts: 30
★
The game has changed so much. If you've been playing this game for awhile. You have a load of rank 5 4*'s. Which can't be used in most of the new content. Specifically, for those of us that are in act 6 of the story quest. So why not give us RANK DOWN tickets for champions that you guys created for content that we have completed 100%. And those champions and the content they were created for are virtually obsolete.
Two years ago it was virtually impossible for a new player to gain resources to get a 5* champ. Unless, you're spending $$$ of real money. Now new players have the opportunity to spend less, and earn more resources for 5* champs.
It would be awesome if Kabam could reward those of us that have created their success monetarily. It's bad enough that you guys are continuously creating "money grab" content.
And yes I'm well aware that this is a "free" game. And there ways to gain specific resources "over time" without spending money. But majority of us don't have a limitless amount of time.
At cavalier status, do I need more 1-4* champs to complete content that I don't need them for? Unless you guys come up with a 1/2* event quest that reaps no benefits for me at this stage? Meanwhile, I have to spend units on cavalier crystals that gives me an 88% chance of giving me a 3/4* champ that I can't use?
This discussion has been closed.