**KNOWN ISSUE**
Currently, Alliance Prestige (as it concerns Alliance Quests) is not taking Relic Prestige into account. If possible, we are working to address this for the next round of Alliance Quests but will have more information for you when it is available.
Correct me if i'm wrong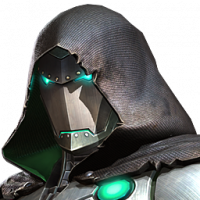 RiderofHell
Posts: 3,869
★★★★★
But 1.1-2.1 on master mode had 4* opponents which made it easier to auto fight till 2.2-3.2 where you went against 5* so why suddenly this event quest we start out with 5* in 1.1 on master mode???