**KNOWN ISSUE**
Currently, Alliance Prestige (as it concerns Alliance Quests) is not taking Relic Prestige into account. If possible, we are working to address this for the next round of Alliance Quests but will have more information for you when it is available.
Is there a rating advantage for using Class ISO-8 vs Basic ISO-8 when ranking up your champs?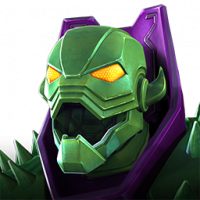 FENWAY79
Posts: 16
★
It was brought to my attention by my alliance leader a while back that if you rank up your champs using Class ISO-8 they will be higher than if you used Basic ISO-8, or both Basic ISO-8 and Class ISO-8 together. Is this true? If it is, why does the game give us so much Basic ISO-8 if it will not get our champs as high as using only Class ISO-8? Kabam Mike, and anyone reading this, can you help?