Summoners, the Necrosword Crystals (the crystals in the Knull Cavalier Preview Bundle) currently have a higher than intended drop rate of 6-Star Champions.

We will be leaving the crystals as is for the time being, but will be correcting the drop rates before Knull receives his official release on October 28th. To ensure that this does not affect anybody that purchased this preview bundle, we will be auto-opening these crystals before that date, but this means you will not see what you received. To avoid any confusion, please open your crystals yourself ASAP.
The Story So Far: Chapter 4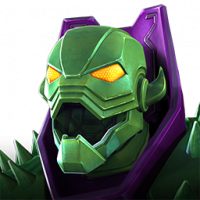 Kabam Vydious
Posts: 3,597
Administrator ›
Today we released another episode of 'The Story so Far', branching back to a time when there was a split between our beloved Avengers. It was a hard time for our heroes and even harder time for both the world and the fate of the Battlerealm. I'm sure we all remember it greatly as well as where our allegiances lay during that time and due to this recap it brings up the question: Where were your loyalties during Civil War?
Were you sided with our great Captain America? Or were you on the side of our genius Iron Man? Or maybe you couldn't decide, maybe the choice was just too hard to have conclusion. Whatever it may be, we're curious to know. Personally, I was Team Iron Man.
So let's hear it, Summoners, but remember to keep it respectful. We've long since moved on from this War and have reunited as a team of mighty Avengers to fight to save the Battlerealm.
Didn't see the episode? Check it out below!