UPDATE: A new Hotfix (v32.2.3) is now being released to address this issue. Please keep an eye on your App Store for this update to address the below issue.
We are currently experiencing an Error when Summoners view a Champion's Synergies while in the Champion Selection screen in Arenas and Duels. We are aware of this issue and are working on a Hotfix to address it. In the meantime, please avoid using the synergy menu to prevent this error and crash. We apologize for this inconvenience. Updates will be posted here:
https://forums.playcontestofchampions.com/en/discussion/293506/error-when-looking-at-synergies-from-champion-selection-screen
Act 5 100% or Act 6.1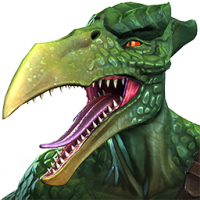 solmyrair
Posts: 378
★
Hi All,

I can imagine there were some discussions/contemplations in the past on which is better to focus however would like to refresh subject.

I've got quite a lot 5* champs (probably 25, some awakened) and maybe 4 decent rank 4 (wasp, magik, Spider symbiote, Gulk). The rest I can use however I didn't find it very useful.

My question is finishing Act 5 on 100% I'll get resources to rank up one of these but if I don't have any decent wouldn't be better to go for Cavalier? I heard these crystals offering 6* even..

Need advise here but I know it's going to be quite tough to complete 6.1..