Sounds like ranking down is possible (not an rtd post tho)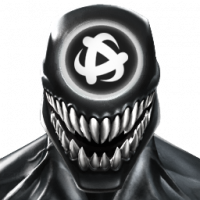 chunkyb
Posts: 1,438
Content Creator
I've been told many times by support and a supervisor that ranking down champions is something that "cannot be done". Not that they just won't, but that they don't have the ability.

The statement from Miike about the exploit and extra rewards makes it sound like that capability is one they definitely have.

In my case, I made an honest (and stupid) mistake. I distractedly selected a 4* to rank instead of the 5* version of the champ. They were side by side on the screen and... Dumb stuff happens. I "froze" my account once I noticed, not changing anything else or running any quests/arenas. I contacted kabam and waited, patiently. As days went by, I worked thru the form responses and continued to explain my situation and request elevated support. Anyway, lots of emails and about a week of just logging in to receive daily rewards/crystals later... I was met with a brick wall of "it's not a capability we have".

I offered to sell the 4* and forfeit the resources gained from the sell to prove I wasn't trying to game the system. Offered to buy an rtd if that was the only way it'd work. Offered anything I could think of to make it work. No go. "not a capability we have".

Idc how you feel about all this. It sucked. It was my fault.. It was dumb... but it could have been an easy fix.. And it's what a helpful, appreciative company would do

So why is it so easy to reverse upgrades for all the players (hundreds? thousands?) that used exploit resources to rank/level while I'm told it's impossible?
This discussion has been closed.