Ronin and Ebony Maw Buff / Balance Changes?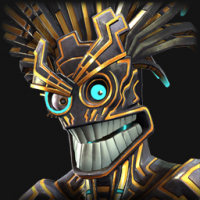 Seatin
Posts: 33
★★
Hey Kabam
Coming from your Human Torch & Annihilus Buff post you state that:
"- 3 months after a Champion is released we'll have reviewed and analyzed their data.
- If it needs a small balance, up or down, we will notify the player base
before it enters
into the Basic Crystal Pool of Champions.
- Approximately 3 months later any changes made will have been tested and then released to the Community."
https://forums.playcontestofchampions.com/en/discussion/153017/more-consistent-balance-changes-coming-your-way#latest
Ronin has just entered the basic crystal pool and Ebony Maw will be entering shortly.
I don't think there's much doubt in anyone's mind that Ebony Maw is in need of a rework in terms of the numbers. I think Ronin is overall a decent character, but it's quite obvious he's far behind the ranks of Nick Fury, Aegon & Blade as his utility is a fair bit lacking.
Will Ebony Maw & Ronin 'balance changes' be announced soon?
Cheers