Summoners, we are aware of an issue where the Summoner Sigil's Golden Circle Quest is not available to all players. We are continuing to investigate this. We will be sure to compensate for any missed Gold once we have fixed the issue.
Is thing synergy timing broken?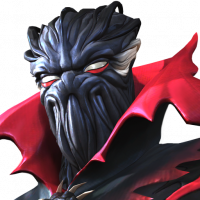 Jass007
Posts: 62
★
Yesterday everything was working fine with thing..but today I noticed he was triggering both the champion and heimdall synergy at same time but yesterday first the indestructible from champion (6sec) expires first then upon getting hit heimdall s indestructible triggers (2sec)... But today both them happening at same time..can anybody explain this?