Compensation for the Issues that we experienced on November 8th and the rewards that were unable to be claimed due to those issues are being sent out via in-game mail on November 15. Alliance War season rewards will be sent out on approximately November 20. Leaving your Alliance prior to this will result in missing out on your season rewards.
Excessive Energy Costs For Quests....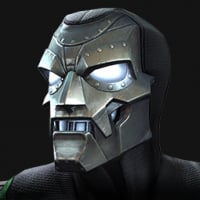 Unknown_Soldier
Posts: 98
★
This picture sums it up.......

4 spaces each requiring 3 energy a piece. No chests,no battles, no dialog interruptions, just empty space. That's 12 energy required in a place that can be explored using 2 spaces at half the energy requirements.

This issue has been popping up in most recent event quests. Theres no reason to have that much empty space requiring that much energy. At max energy (70) camt even complete am entire run. If this is new standard then the energy cap needs to be increased from 70 to 80+. Having to wait for nothing makes the game boring amd having to spend inits on energy refills for nothing is annoying. I'm sure other Summoners agree.