Will Kabam give us an offer to choose which champ we want?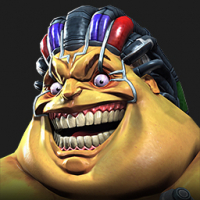 Lainua
Posts: 736
★★★
I propose this deal. For one in every year you offer community a deal that allows players to buy exactly the champ and the rarity we want. You are doing Vision deal right? Twice a year. Now do the same but with broader choices. Give us a chance to buy exact champ we want.

You know with all the rarity gate, champ gate that you have introduced recently it's more and more difficult to beat contents without specific champions. Without the blessing of RNG I cannot beat Sinister 6.2.2 for example. You must give us an opportunity to breakthrough.

Think about it Kabam. This comes from a hardcore player.