Why bother with the Labyrinth? rewards not worth time lost...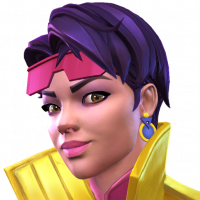 Belfigor2
Posts: 187
★
So got bored a week ago and decided then to finish the dull "road to..." and then try the labyrinth and omg it was boring...so got rulk in 320 hits and it was the longest and most boring fight i ever had......and it was only the first enemy!!!
I get that the rewards were nice back when we had 4* as the strongest champs, but now? some t4 cats which i get easier from other places?
What incentive have kabam given us to do the labyrinth in 2019?
I understand it would be wrong to change rewards because those who already done it would be bummed out, but for now i see no reason to fight these long fights for some cats which i already have too many of in stash....
It is like labyrinth have been frozen in time and the rest if the game gave pushed a head.
before writing this i started again, but got so boring that i quit after 200 hits
maybe 10x5* crystals and 4x6* crystals as reward might be worthy of the time lost and might motivate people to fight longer than 1min fights
my question again if it was forgotten in the ranting was, why do labyrinth in 2019??