While we're in Maintenance, let's Chat.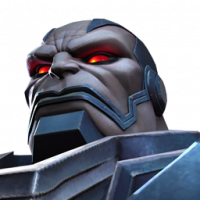 Kabam Miike
Posts: 7,390
Administrator∙Moderator ›
Hey everybody,

We're still in Maintenance right now, and while we work through it, I thought we'd give you an opportunity to ask us, and each other, questions. They can be about the game, life, favourite foods... whatever!

Let's chat.

(PS. We're still working on a fix, so I might disappear for a little while at a time.)
This discussion has been closed.