UPDATE: A new Hotfix (v32.2.3) is now being released to address this issue. Please keep an eye on your App Store for this update to address the below issue.
We are currently experiencing an Error when Summoners view a Champion's Synergies while in the Champion Selection screen in Arenas and Duels. We are aware of this issue and are working on a Hotfix to address it. In the meantime, please avoid using the synergy menu to prevent this error and crash. We apologize for this inconvenience. Updates will be posted here:
https://forums.playcontestofchampions.com/en/discussion/293506/error-when-looking-at-synergies-from-champion-selection-screen
Cyber Weekend sig stone problems.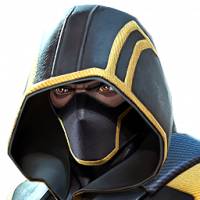 Chuck_Norris
Posts: 15
★
I have 153 generic sig sones in the overflow and I'm not sure where to use them! I have a generic awakening gem I could use on Thing or Sparky and max sig/r5 them.
Thing would raise my prestige 50ish points and I feel like I would use him more.
Or I could use sig stones on other champs and just sit on the generic.
All maxed 5* are max sig except sentinel.
Here is my current roster:
I also have a mystic, mutant and cosmic gem.
What would you do?