Ever get a really good champion, then it seems like all your luck was thrown out the window?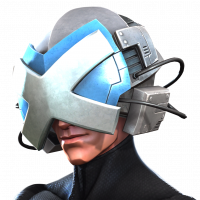 X_Factor_Agent
Posts: 2,602
★★★★★
I typically have pretty good luck with 5*'s, but 6*'s... Meh.
Anyway, a few months ago, i got 6* Nick Fury! Exciting.
But since then i have gotten moon knight and got Green goblin twice. My only other good 6* is KM, who i don't use. Everyone else is trash, never to see the light of day.