Due to issue with the "Not Another Anime Reference" Solo Event, we will be disabling the event for the time being. We will return the event at a future date when the issues have been resolved. We apologize for the inconvenience.
**BANQUET EVENT PSA**
To fully participate in the upcoming Banquet's Alliance Event you will need to be in your alliance for 14 days prior to the event's start date on December 20th. That means, stay in your alliance from December 6th onwards to enjoy all there is to offer in the Banquet event.
What do you mean???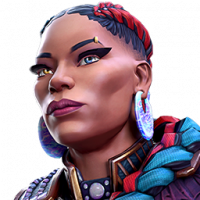 Stevenfan2
Posts: 91
★
Hey
@kabamMike
. I just read the discussion named as 'black widow 3% evade? Cool story. ..' where i read this written by you -
"

This looks normal to me, unless I'm missing something. 3% Chance to Evade per hit does not mean she will only evade 3 out of 100 attacks, or even a guarantee that she would evade 1 in 1000. This is not how probability works. With a 3% chance per attack, there's a slim chance that you could throw 100 attacks, and she could evade each and every one of them.
"
If we connent probablity of her evasion and crystal opening then it isn't fair. I wanna know that why does this probability works while opening crystals? We must continously get 4* champions from premium if this probability works like that😕😕😕.