Summoners, we recently encountered an issue with the Alliance Quest Setup Phase Starting Timer that may cause the Setup Phase Starting Timer to display erroneous information, though we are working on a fix for it as quickly as possible. Additionally, if the Setup Phase does not let you plan your days in advance, you will be able to once the Event officially begins on the Alliance Quest Start date.

For clarity, the next Alliance Quest Enlistment Phase will begin on December 5 at 20:00 UTC, regardless of what the in-game timers display.

The next Alliance Quest Start will be on December 6 at 20:00 UTC. This is when Summoners should be able to enter each Map.

Thank you for your patience and understanding as we work to resolve this issue.
What do you mean???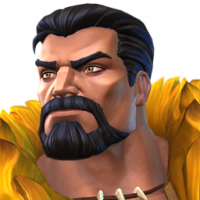 Stevenfan2
Posts: 91
★
Hey
@kabamMike
. I just read the discussion named as 'black widow 3% evade? Cool story. ..' where i read this written by you -
"

This looks normal to me, unless I'm missing something. 3% Chance to Evade per hit does not mean she will only evade 3 out of 100 attacks, or even a guarantee that she would evade 1 in 1000. This is not how probability works. With a 3% chance per attack, there's a slim chance that you could throw 100 attacks, and she could evade each and every one of them.
"
If we connent probablity of her evasion and crystal opening then it isn't fair. I wanna know that why does this probability works while opening crystals? We must continously get 4* champions from premium if this probability works like that😕😕😕.