What do you mean???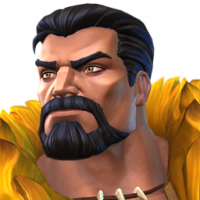 Stevenfan2
Posts: 91
★
Hey
@kabamMike
. I just read the discussion named as 'black widow 3% evade? Cool story. ..' where i read this written by you -
"

This looks normal to me, unless I'm missing something. 3% Chance to Evade per hit does not mean she will only evade 3 out of 100 attacks, or even a guarantee that she would evade 1 in 1000. This is not how probability works. With a 3% chance per attack, there's a slim chance that you could throw 100 attacks, and she could evade each and every one of them.
"
If we connent probablity of her evasion and crystal opening then it isn't fair. I wanna know that why does this probability works while opening crystals? We must continously get 4* champions from premium if this probability works like that😕😕😕.