UPDATE: A new Hotfix (v32.2.3) is now being released to address this issue. Please keep an eye on your App Store for this update to address the below issue.
We are currently experiencing an Error when Summoners view a Champion's Synergies while in the Champion Selection screen in Arenas and Duels. We are aware of this issue and are working on a Hotfix to address it. In the meantime, please avoid using the synergy menu to prevent this error and crash. We apologize for this inconvenience. Updates will be posted here:
https://forums.playcontestofchampions.com/en/discussion/293506/error-when-looking-at-synergies-from-champion-selection-screen
My third max 5 or 1st rank 2 6. Who should it be?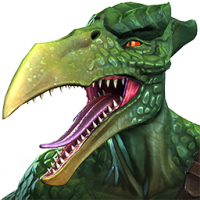 crogs
Posts: 630
★★★
I've read through enough of these types of threads and for the first time, I'm at a quandary of who to take up. I feel like there are a lot of fairly solid options. Magik was my first R4. Always thought she'd be my first max, but Corvus and Cap WW2 changed that. I do love sunspot's damage, and I have Cage and will throw in Modok or Rulk to boost his fatigue. Actually just pulled 5* Modok. And then going down the list I have Sentinel, Colossus, Widow Claire and Namor all duped. I can also awaken Captain Sparkles and Venom Duck. Though all my cosmic sigs have gone into Corvu for now (at 126 sig). So I thought I'd reach out and gather your thoughts on this.

And I hit enter too soon. I've been playing my 6* Maw a little bit with Corvus for the 50% Crit boost. Kinda like it, especially when Corvus has no charges. Not sure if it's worth it to wait for one more T5b and take him to R2. My 6's are lackluster (Maw, Red Skull, Cable, BP IW, Cage and DD).

For what I do in the game. No war and AQ is easy for what we do. I completed Act 5 and have started working on Exploration. So there's that and then will work towards Cavalier. I've been finishing Uncollected every month for the past few months. I suppose doing a Variant would be the next challenge outside of Exploring Act 5 and then becoming Cavalier.

Look forward to hearing responses. Thanks.
My third max 5 or 1st rank 2 6. Who should it be?
47 votes