**UPDATES TO ENLISTMENT GIFTING EVENT:**
To prevent exploitation, we will prevent new Accounts from being able to Gift enlistment crystals. We will also be taking action on those who are using 3rd Party Sellers, Bots and other farms to gift themselves mass amounts of Enlistment Crystals. Lastly, we will be adding an expiration timer to Enlistment Crystals. All unopened Enlistment Crystals will expire on Oct 18 @ 17:00 UTC. For more information, please see this post:
https://forums.playcontestofchampions.com/en/discussion/346104/updates-to-enlistment-gifting-event
**KNOWN ISSUE**
We have adjusted the node placement of the new AW maps to better allow path traversal. As a result, defender placements have been reset. Please, take a moment to re-place your defender setup. We will be pushing out a message in-game shortly.
Alliance War Season 19: Updates to Path Identities and New Nodes! [ June 30]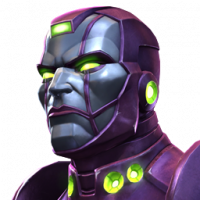 MCOC Team
Posts: 458
Administrator∙Moderator ›
Summoners,

After his defeat at the hands of the Summoner and Carina, the Grandmaster has been an elder without a calling. Despite the problems and conflicts that the Grandmaster and The Collector have caused, they are still Carina's family, and she loves them very much.

Instead of banishing them to a far off land, she's worked with her council to create a plan to keep the two of them busy, and out of trouble.
The Universal Gamesman
Carina knows that a game with changing rulesets and unpredictable pieces is the perfect distraction to keep En Dwi Gast out of trouble. Under her supervision, The Grandmaster will transform Alliance Wars into his tournament, where he seeks the strongest Alliances every season to crown as his victors!
Recreating the Battlefield
The Grandmaster has never been shy about wanting to mould the Contest to his vision, and making sure his presence is noticed. He'll be starting with the Maps on which you fight.

So first, we're going to take a look at the new Nodes, Path Identities, and Layouts of the Grandmaster's New Maps.
All Map Changes will take effect on June 24th!
New Maps
First, we've got 2 Brand New Maps! One for Alliances playing on Easy and Normal, and one for Alliances playing on Intermediate, Hard, Challenger, and Expert. If you'd like to take a closer look, we've attached the High-Resolution versions of these maps to this post.

These new more simplified Maps eliminate Portals and bring the entire Battlegroup back together and key points throughout the Map.
Easy and Normal:
Intermediate, Hard, Challenger, and Expert:
New Local Nodes
The Grandmaster has crafted the following nodes for Alliances on the Intermediate, Hard, Challenger, or Expert Maps.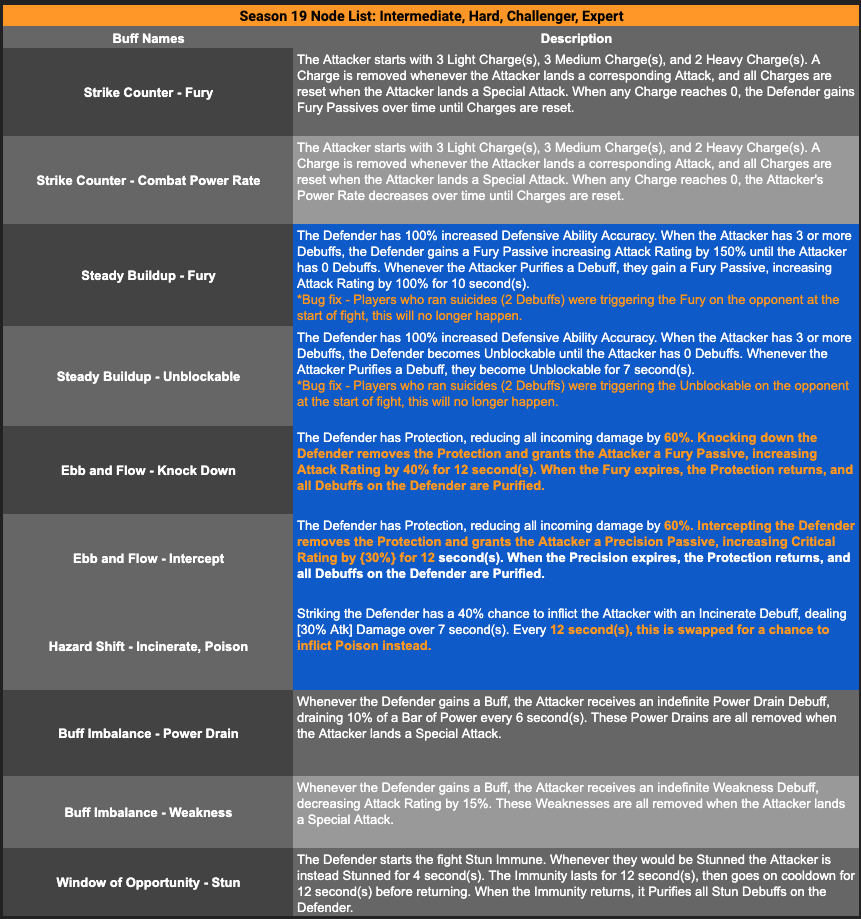 Path Identities
If you like to plan ahead, the Grandmaster is happy to provide you with a list of all buffs on all nodes across the Maps. There are lots to look at, so we've attached the lists of Nodes in the next post.
Matchmaking Updates

The Grandmaster wants to ensure that his tournament stays as competitive as possible. To do so, he is updating the parameters of Matchmaking. Matchmaking will now emphasize your Alliance's War Rating above all else. This will ensure that Alliances vying for the crown will be competing against other top Alliances.

This will be a big adjustment for a lot of Alliances. Currently, many Alliances are either have an inflated War Rating or a Deflated War rating due to the current system. To expedite the process of Alliances finding their "true" War Rating, we will be reducing every Alliance's War Rating by 50%. This will affect every Alliance in-game and will accelerate the rate at which Alliance's find their true position faster because of the concentrated War Ratings of all Alliances.
The Change to Matchmaking and the War Rating reduction will occur on July 8th.
What's Next?

There's still so much to reveal about Season 19 and beyond. Next week, we'll cover:
- Reward Changes
- Defense Tactics and Attack Tactics
- Alliance War Solo Events



Remember, Alliance Wars Season 19 Starts on July 7th, and there will be no war starting on July 5th!



Stay tuned for more information on everything else about Season 19!
Post edited by Kabam Miike on