We are currently experiencing an issue causing a delay in delivery of Summoner Advancement, the Alliance Quest event, and other 3-Day X-Men use event. We are working to resolve this, but it will likely take a few days. We will ensure that these rewards are delivered to affected Alliances. Please do not change Alliances until your rewards are delivered.
Variants Discussion: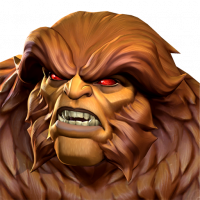 King_Leo321
Posts: 926
★★
Everyone in game like Variants alot including me.But I think Variants can become more and more good.

Kabam should introduce a master difficulty in variant from where we get resources to rank up 4* champions.I know people don't like ranking up 4* champions so I think it will be the best way.4* rank up gems ,4* awakening gems,gold obviously.

In the end the main point is there should be a medium difficulty from where we should get 4* rank up resources just like we get 5* from main difficulty.