**KNOWN ISSUE**
Currently, Alliance Prestige (as it concerns Alliance Quests) is not taking Relic Prestige into account. If possible, we are working to address this for the next round of Alliance Quests but will have more information for you when it is available.
Bans for Exploiting Bugs [MERGED THREADS]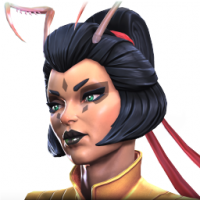 Skeletor8707
Posts: 13
★
This is nonsense that a bug YOU didn't fix and people used to take advantage of is banning people. I'm not banned but someone in my alliance is and is messed up our season. So I suffer because kabam made a mistake!!? Just take away the rewards WHY AM I BEING PUNISHED FOR THIS?? If this doesn't get fixed I'm done with this game for good. [Removed by Mod]
Post edited by Kabam Miike on
This discussion has been closed.